At The Heart Of Our Community
We strive to be at the heart of our local community by providing a place for friends to meet, for families to relax and to host local functions and events.
Sponsorship
We are the unofficial 'clubhouse' for a number of local sporting teams - a place to re-convene after matches, sell raffle tickets, celebrate victories and commiserate losses.
Contact us using the form below to find out how we may tailor a unique support program benefiting your club.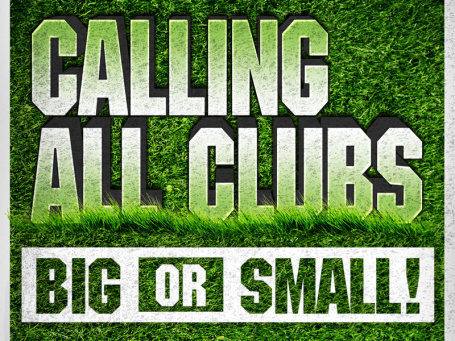 We Proudly Support

Mandurah Magic Basketball Club
MBA has been in existance since 1957. The Brighton Hotel, is actually listed as one of the inaugral sponsors of the club. Mandurah Magic comprises of SBL Men and Women competing in the BWA State League, running from April to September.

Our juniors compete in the WABL (West Aust Basketball Leage), aged from Under 12s to Under 20s. In 2014, we had 15 teams in WABL, involving nearly 140 players. Magic also bought home 2 premiership flags in 2014, being the Under 14 Division 2 boys, and the Under 18 Women, who also had an undefeated season.

The local competition - Mandurah Basketball Association - now caters for approximately 1800 players, playing on six days a week. The Association continues to grow with Development of players, school holiday camps and competitions being conducted for all levels of skill for fun, fitness and elite competition.

Mandurah Mustangs Football Club
As a club the Mundurah Mustangs have come together and united in their efforts to build up their beloved Mustangs club. The Mundurah Mustangs Football Club host some fantastic off field events and have also created a great working relationship with Nth Mandurah and Centrals Junior Football Club. Many items put in place are to build the club to become stronger and more resilient for the future.

Peel Thunderbirds Football Club
Peel Thunderbirds Football Club is the female equivalent of Peel Thunder Football Club based in Mandurah, and our Club was officially founded in 2010. Female AFL football is one of the fastest growing sports with over 5,500 female players in the Peel region. Mandurah Catholic College Females won 'The Junior High School Cup' and Kolbe Catholic College won 'The Western Australian Senior High School Cup' (both feeder schools to Peel Thunderbirds). In addition our club currently has a large number of gifted players. In 2014 Peel Thunderbirds had 6 players represent Western Australia in the Under 18's State female football team, 6 in the Under 16's Western Australian State female football team AND 2 players in the AFL Exhibition game. In 2015, Western Australia hosts the Under 18's National Female Football Competition (which will represented by all States of Australia) at Bendigo Bank Stadium, Peel Thunderbirds home ground.

Peel Thunderbirds currently consists of Three Teams: Youth Girls 2013 was the Youth Girls inaugural season in the competition. Youth Girls finishined second for Western Australia (losing in the Grand Final by a point) followed in 2014 by winning the Grand Final and becoming Western Australia's 2014 Premiers. Reserves Consisting of a number of talented youth gaining experience to potentially play in League and or higher (State and National). League League team played in the WAWFL Preliminary final for the first time. Our club is self-funded and run by volunteer staff e.g. (Trainers, Coaches and players). Our Near Goal is to affiliate as an AFL Team and represent Western Australia.